Our Stories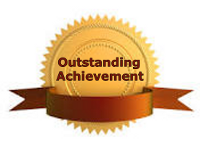 JLC Award Winning Program
The Jacksonville Literacy Council (JLC) has an award winning program. In 2007, the Avon Hello Tomorrow award went to the JLC program director, Nancy Sonntag, for her outstanding achievements in promoting literacy in the community. The award included a $5000 grant to expand the educational services she provides to the Jacksonville area.


JLC Student Success Stories
Little Jacksonville fourth grade student, Vanessa, was asked to lead the Pledge of Allegiance to the American Flag for her large U.S. Citizenship group at their naturalization ceremony. Her mother beamed with pride on that special occasion, and so have the Jacksonville Literacy Council tutors who helped Vanessa study to pass her citizenship exam. In addition, her mom passed one section of the G.E.D., thanks to her study in classes at the Literacy Council. Mom is studying hard to take the rest of the GED exam.
Leonel studied in a JLC English as a Second Language (ESL) class and passed the G.E.D. exam with help from JLC teachers. He enrolled in college and passed his Freshman English course.
JISD dropout, Chasidy, came to the JLC and quickly caught up enough on her studies to pass her G.E.D. exam. Over 14 school dropouts who have been ordered by the Justice of the Peace Court to complete their education are studying in JLC classes to meet their requirements.